The Trail:
Box Canyon in Florence Junction is a popular run with a couple obstacles that we cleared in our "less then stock" Jeep. This trail is very popular and relatively easy to run - though it gets very narrow in sections which makes it impossible to pass. There are a few locations where there are some larger rocks which you navigate over, but most stock 4x4s with good ground clearance should be able to navigate them without any problems.
We saw out first Gila Monster in the wild in the middle of the canyon.
Rating:
2.5
Runs:
Date: 5/2/2008
Suspension: Stock - front sagging 3/4" from bumper and winch with no lift
Photos:
Start of the canyon in the North: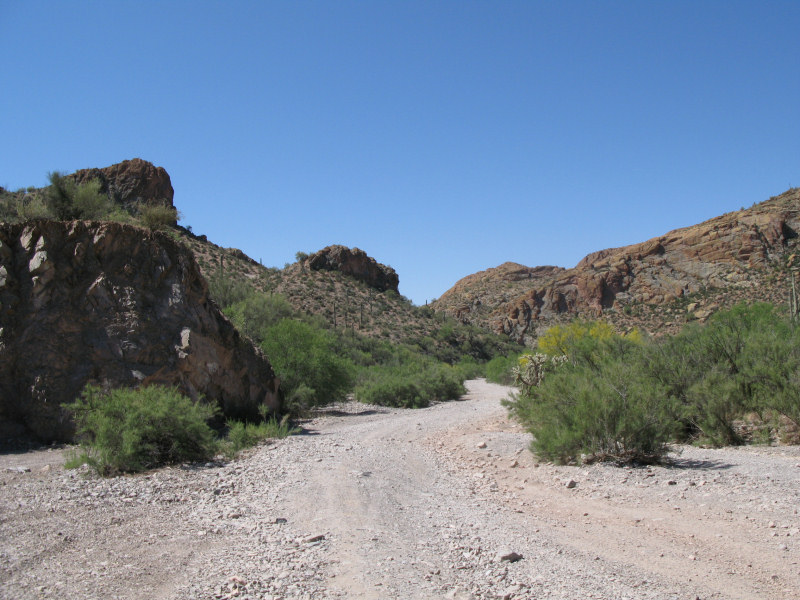 It starts to get narrow fairly quickly: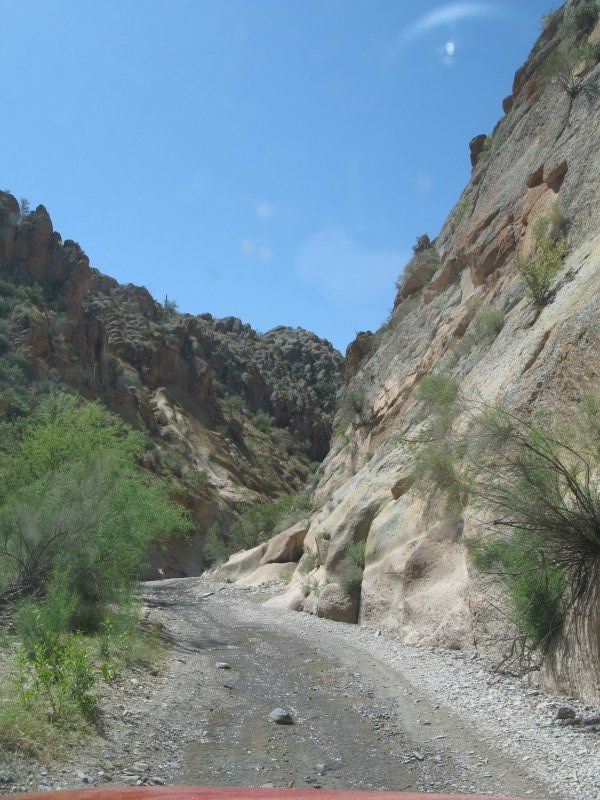 In the canyon going over a small obstacle: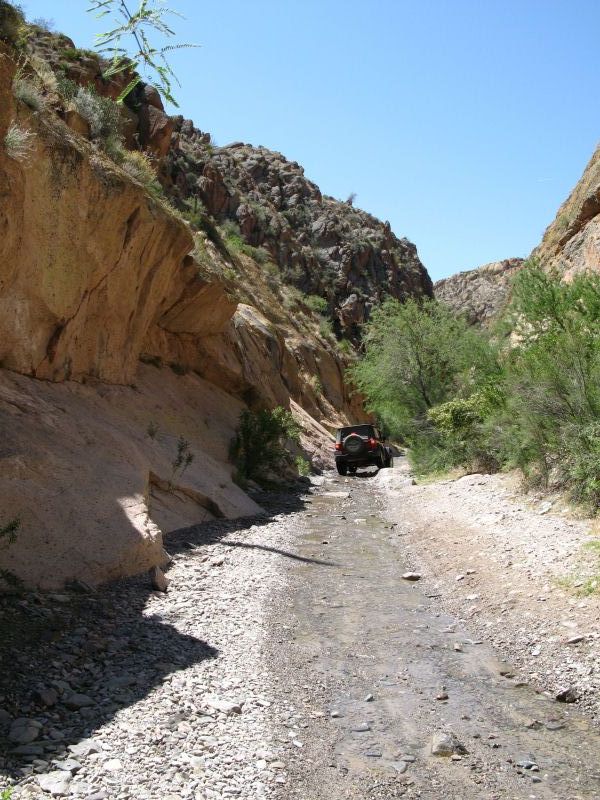 In the canyon with a small obstacle ahead: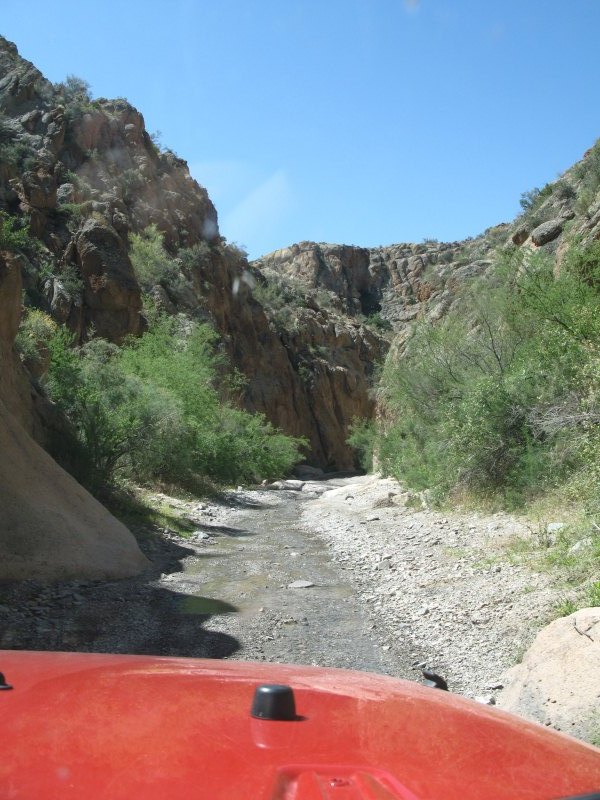 A very narrow spot - not a good place to be in a flash flood: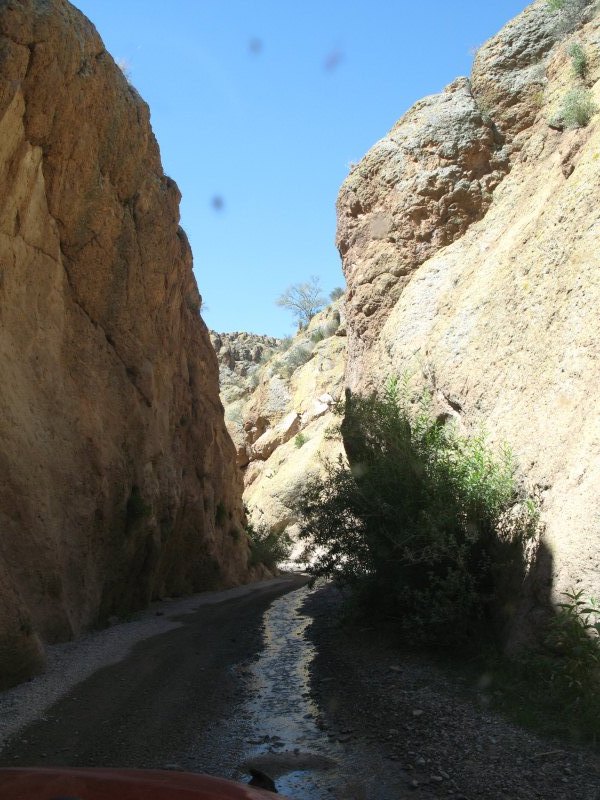 The biggest obstacle to clear: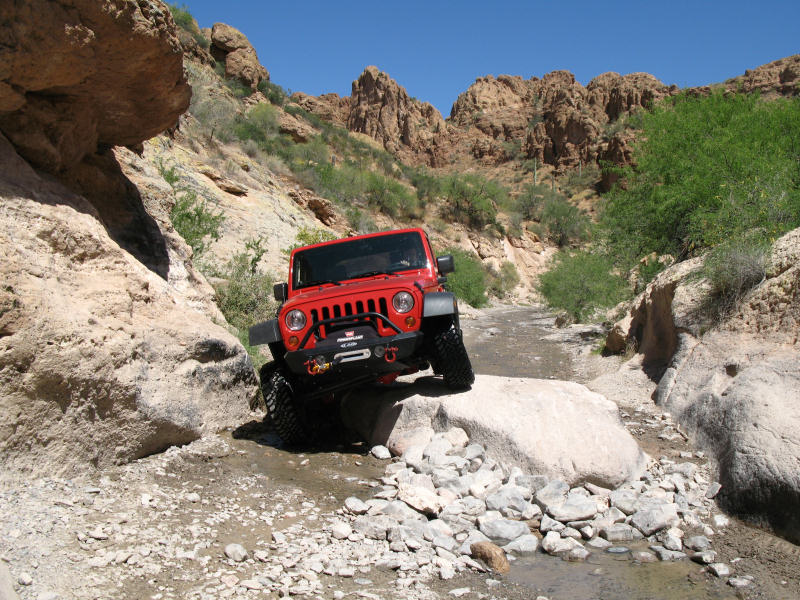 In the canyon: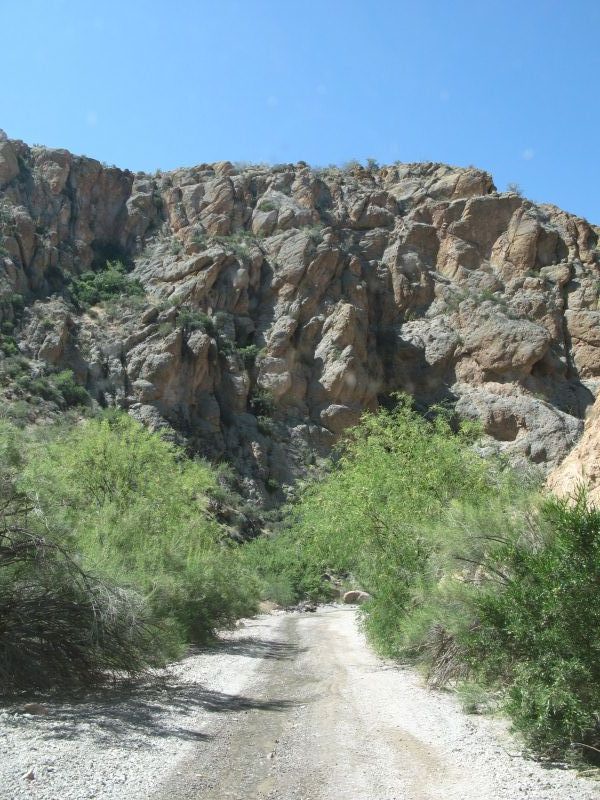 A tree in bloom in the canyon: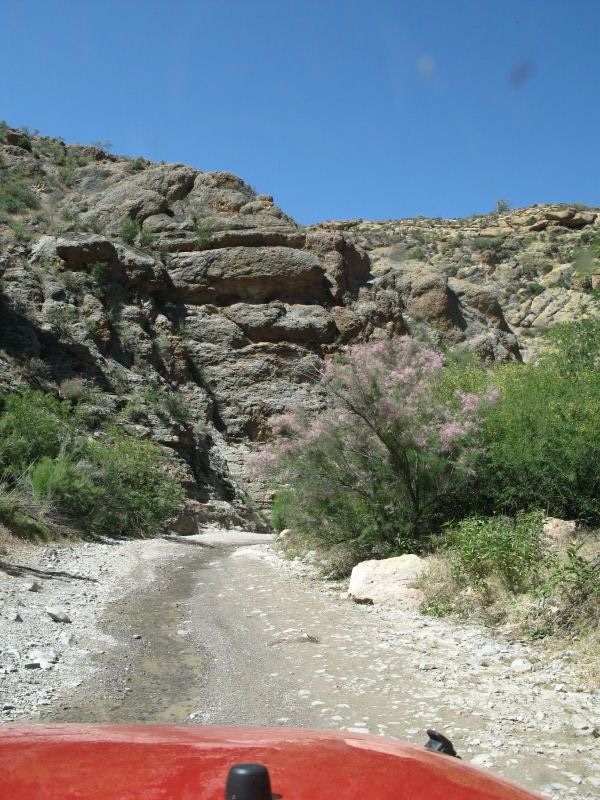 Coming up to another obstacle: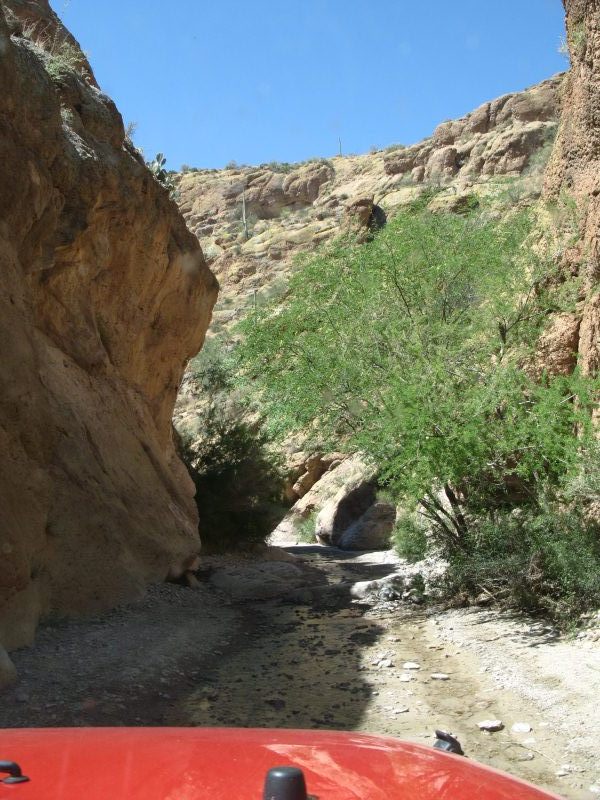 In the canyon: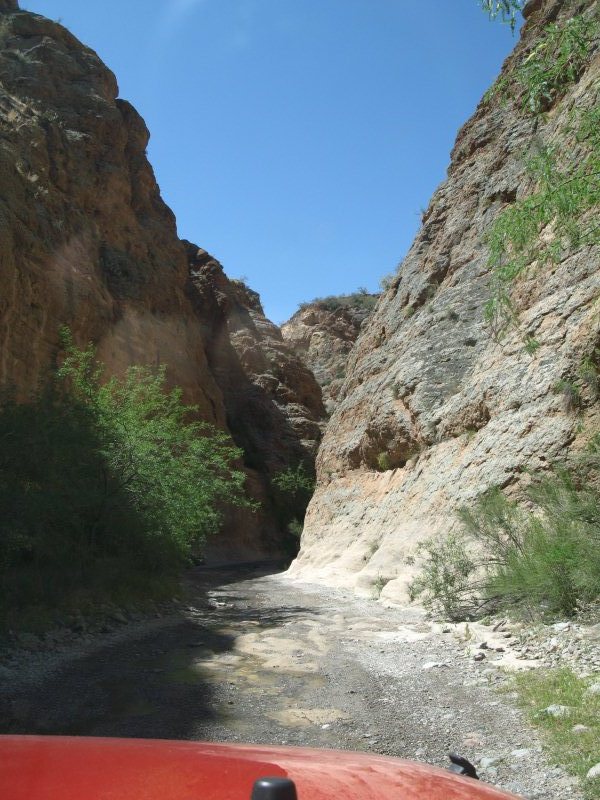 Date: 10/24/2010
Suspension: TeraFlex 2.5" Spring Lift, BFG 35x12.50x17
Photos:
Heading in: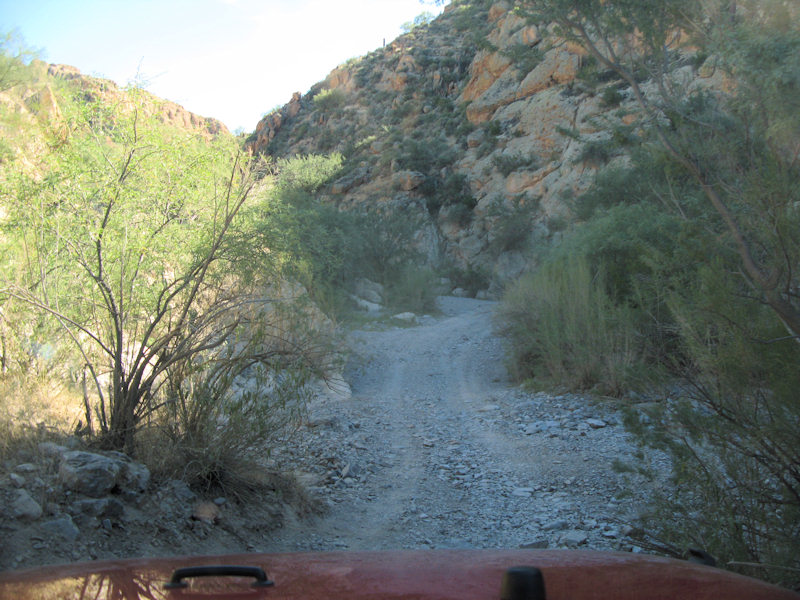 Someone up ahead:
Making a turn: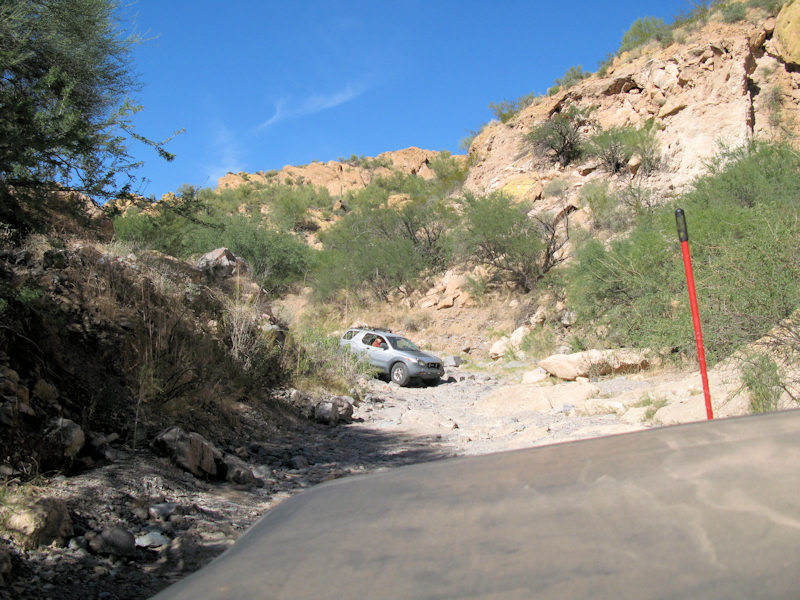 A narrow portion: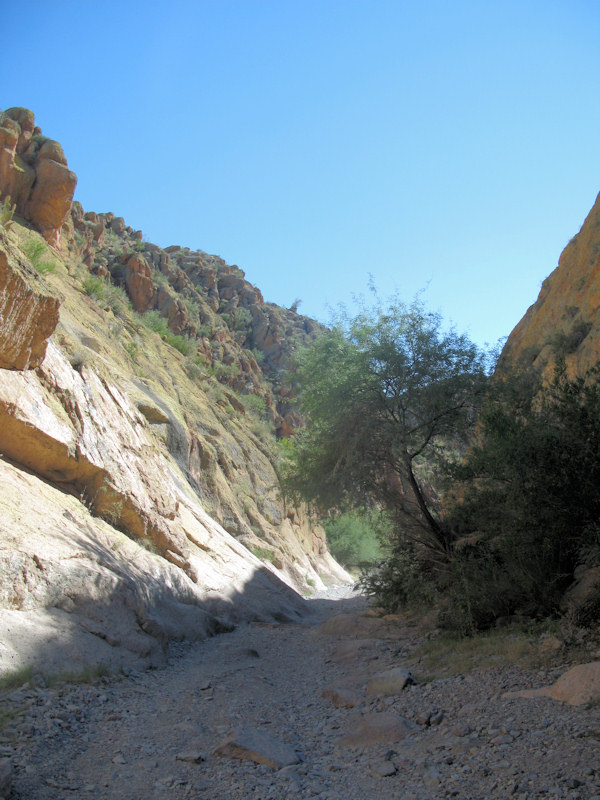 Moving along: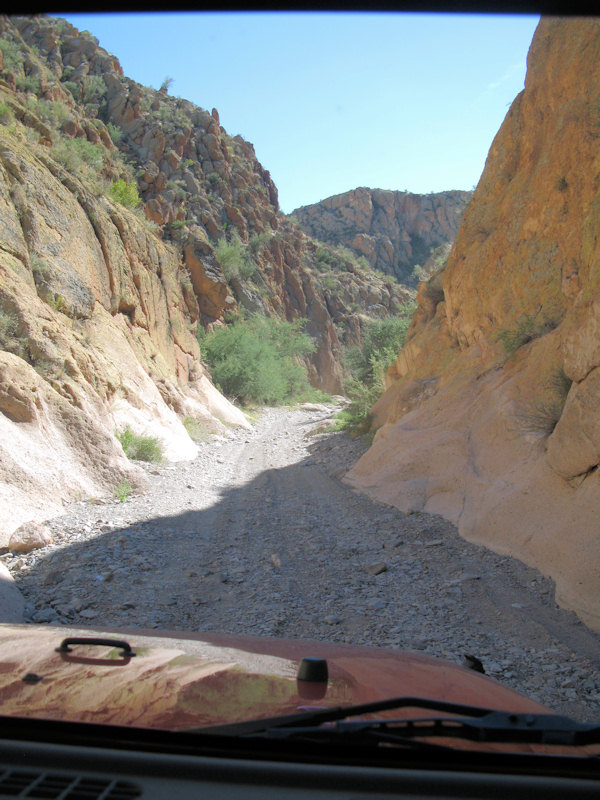 Moving along: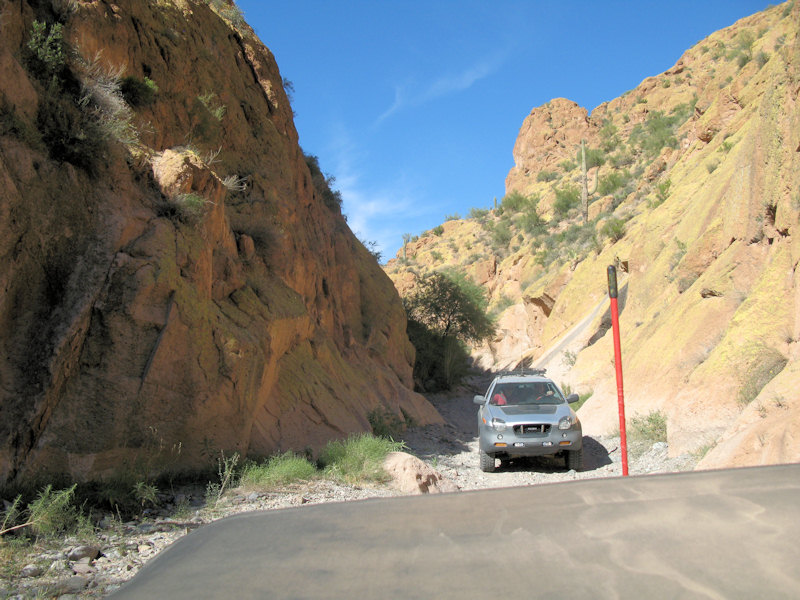 Moving along:
Another narrow spot with high walls: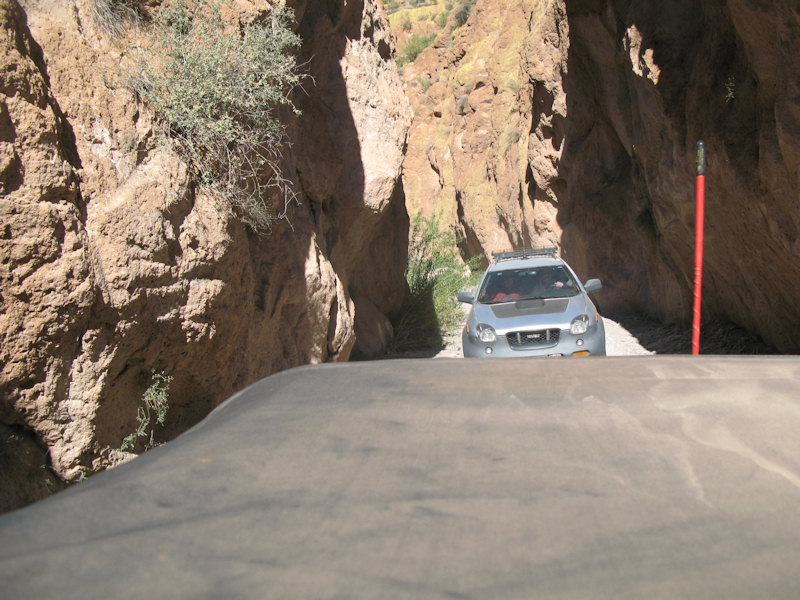 Moving along: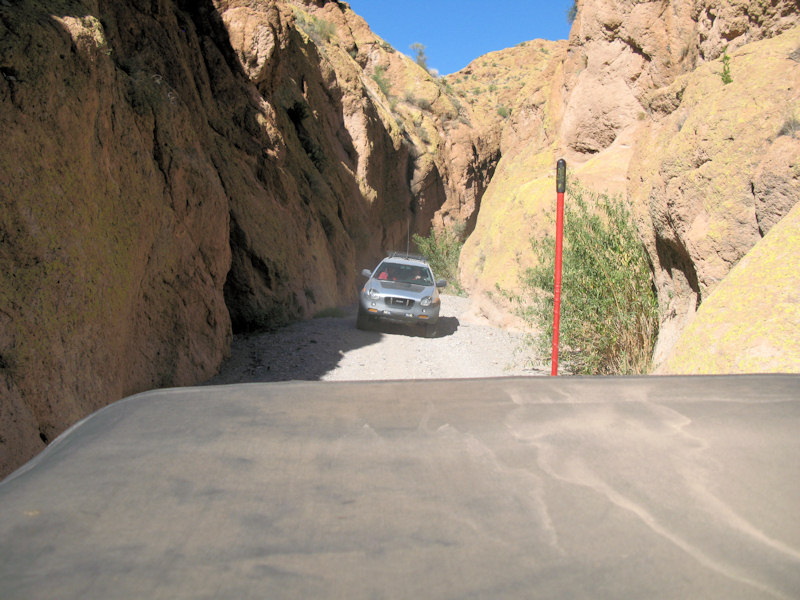 A view out the opening in the roof: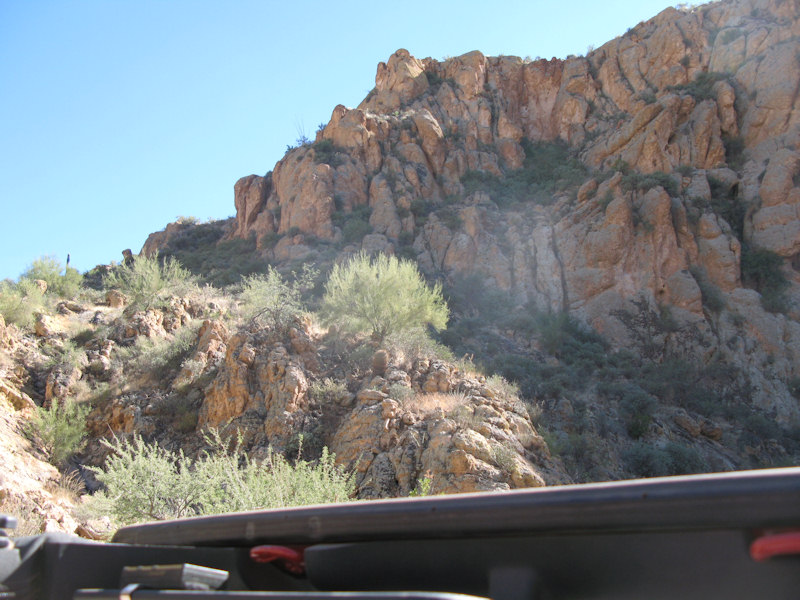 Moving along: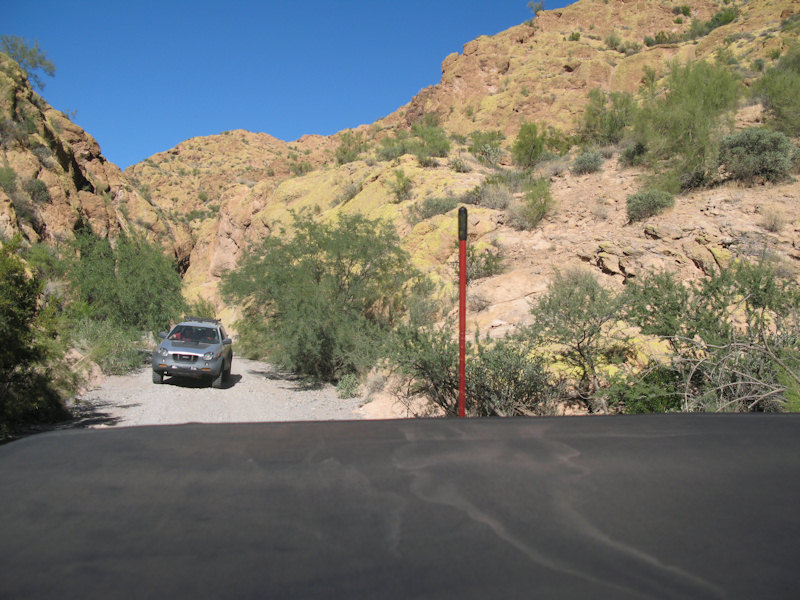 Moving along: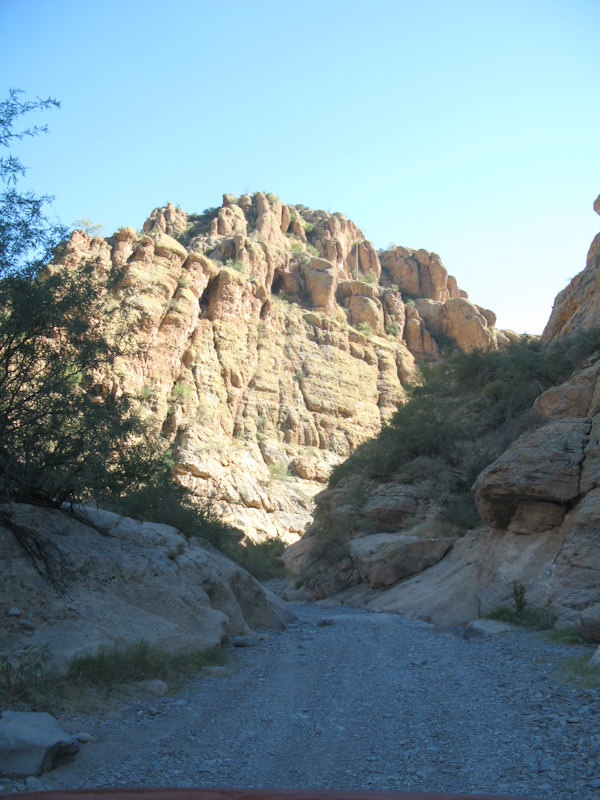 Nearing the end: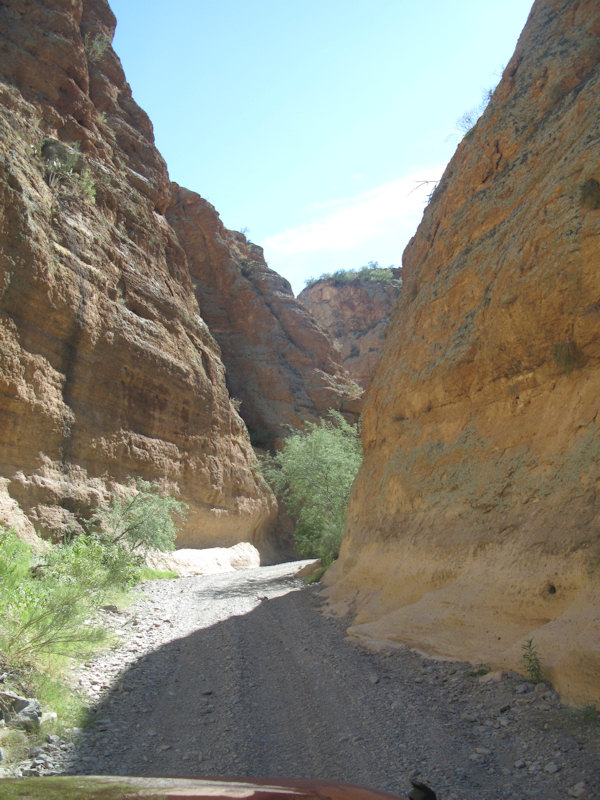 One last obstacle: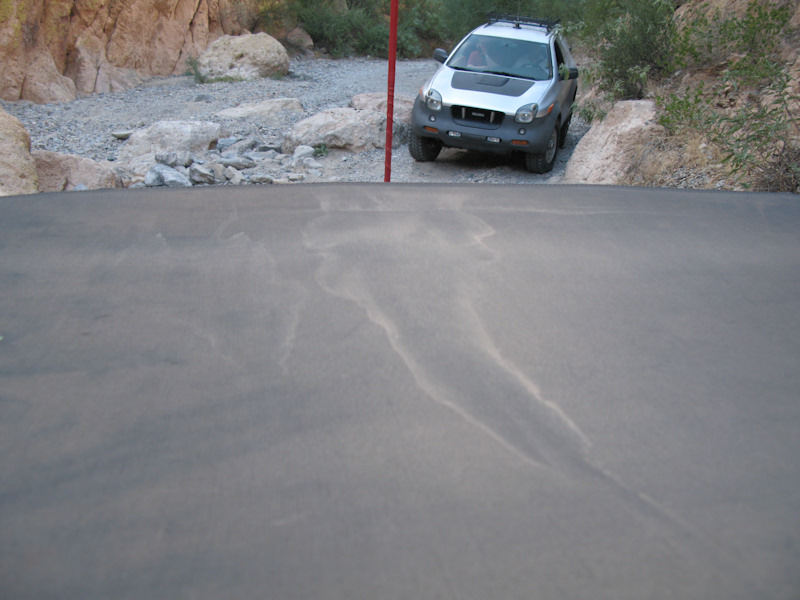 Out of the canyon and back in the dust: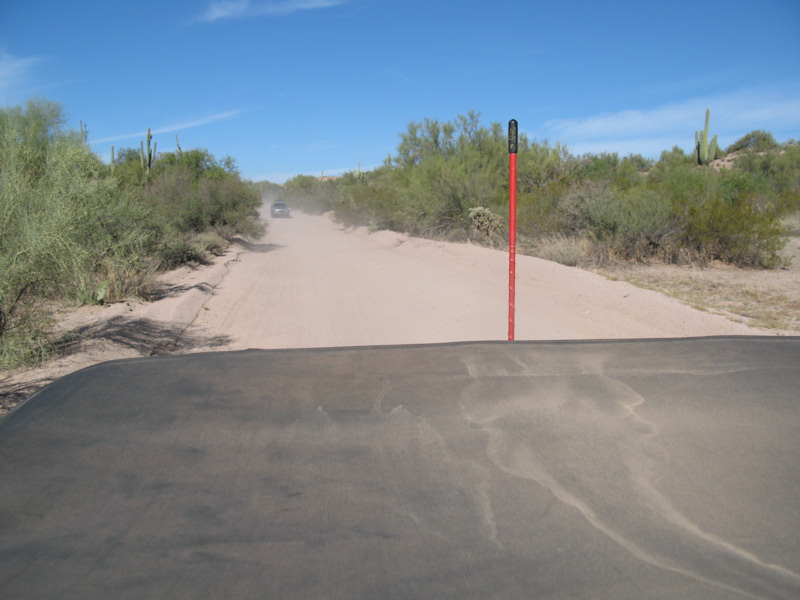 ---
If you have any questions or comments about this page click here to send email.
Last modified: November 06, 2010 11:02:34 PM