The Trail:
The old Copper Chief Mine is located along the Fire Road leading to Mingus Mountain. The access road to the tailings has an obstacle that appears to be just a little too much for our Jeep, so we walked from the Fire Road to the tailings to collect the rocks.
Rating:
1.0 from Cottonwood, 2.0 from Mingus Mountain
Runs:
Date: 7/19/2009
Suspension: TeraFlex 2.5" Spring Lift, stock tires
Photos:
A look at the tailings (in the background), and the trail to it including the obstacle (just at the edge of the tree on the left):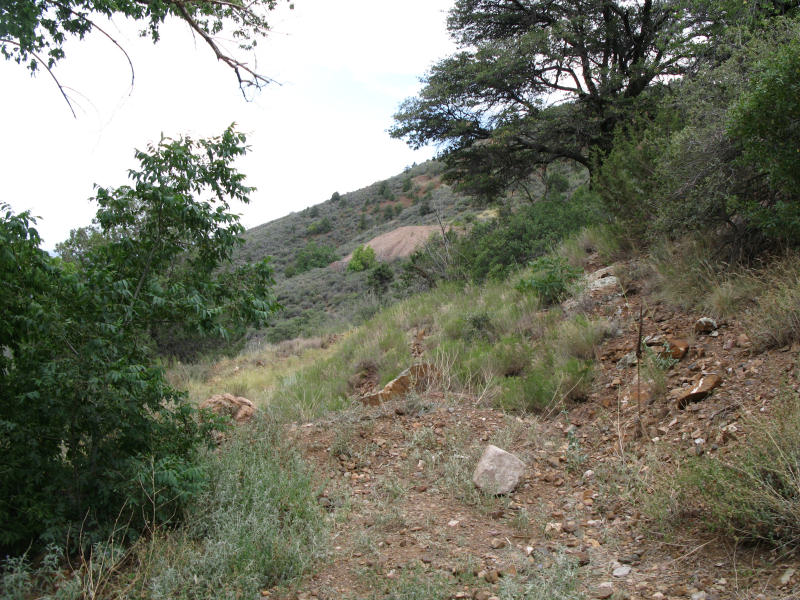 On the tailings looking back at the trail. We're parked just about dead center in the picture: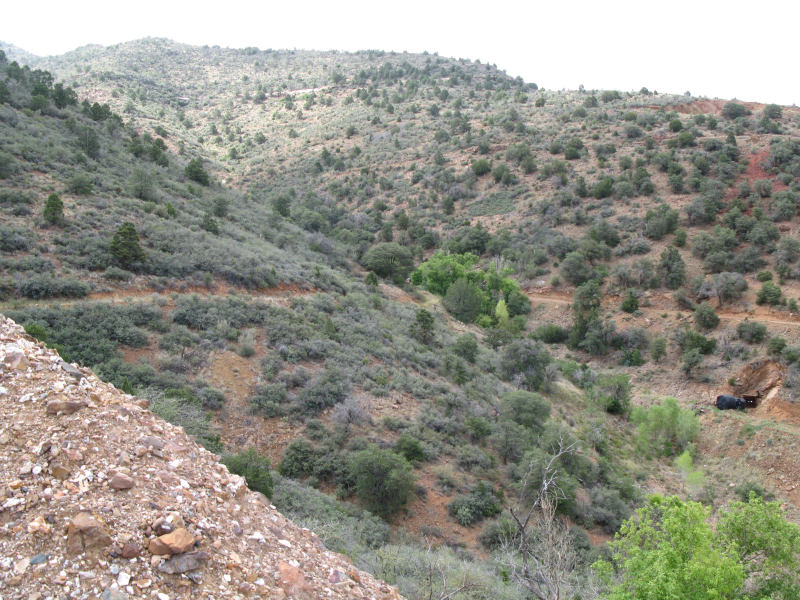 Collecting: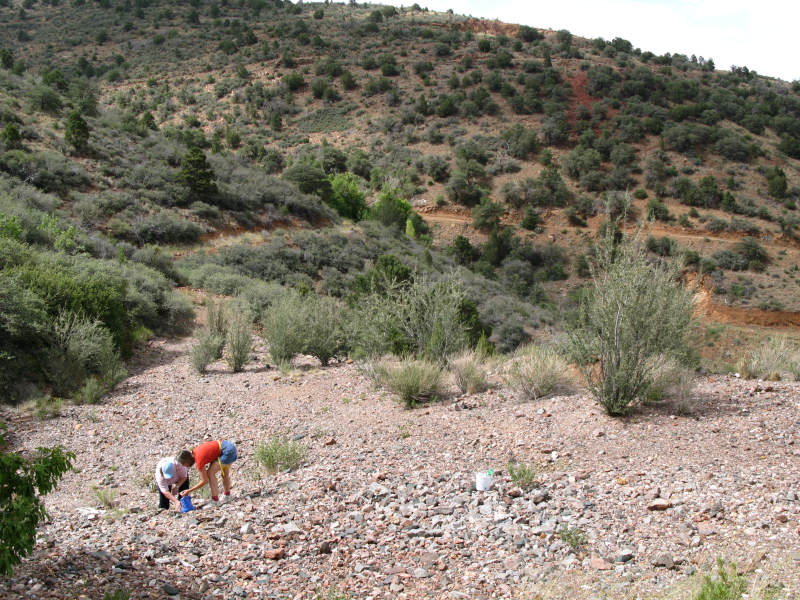 Some of the rocks we collected: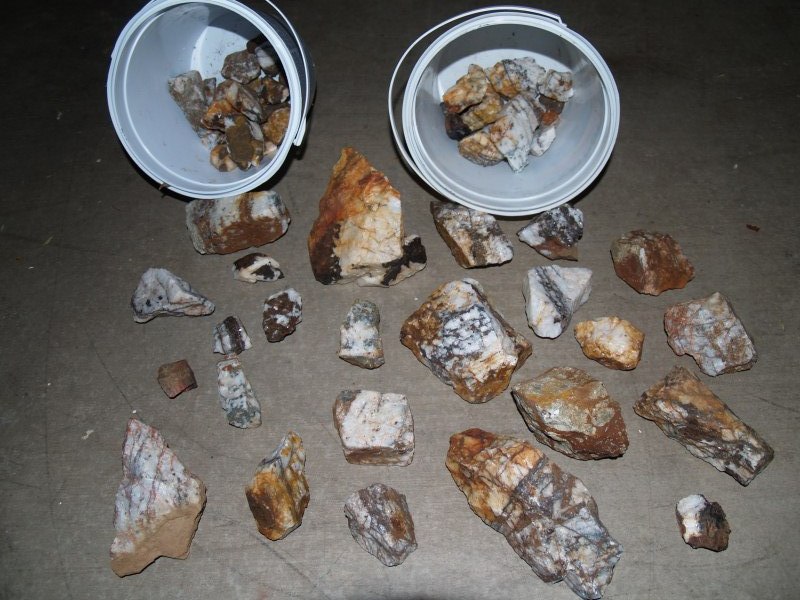 ---
If you have any questions or comments about this page click here to send email.
Last modified: December 21, 2009 06:36:25 PM