The Mod:
Replace the TPMS valve stem.
What it does:
If you accidently bend, clip, break, etc. your TPMS sensor in your wheel you can get a new sensor installed at the Dealer (or maybe at a tire shop), or maybe your Dealer has take-off TPMS sensors for $10 and your local tire shop where you take all of your business may install the stem for free.
Photos:
Here's what the TPMS sensor looks like. The stem is all aluminum and easily removed by sliding off the rubber gasket: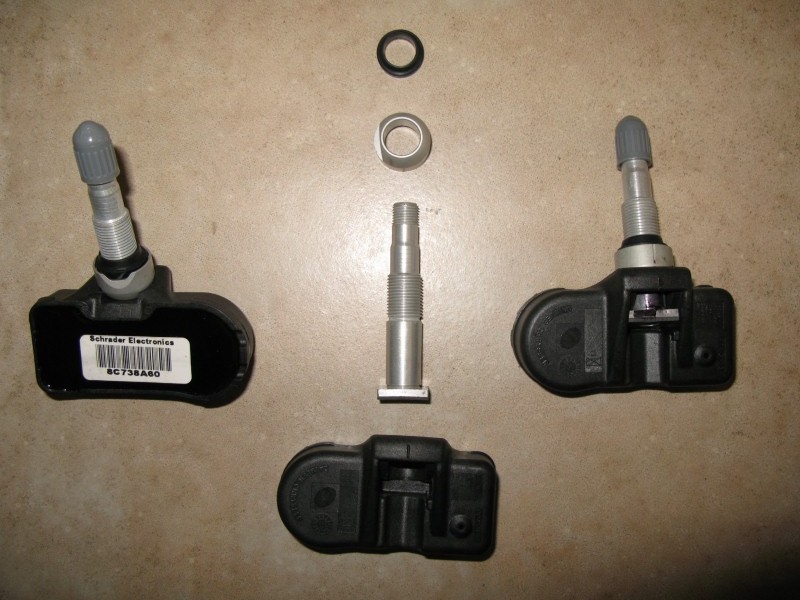 ---
If you have any questions or comments about this page click here to send email.
Last modified: December 21, 2009 07:12:14 PM